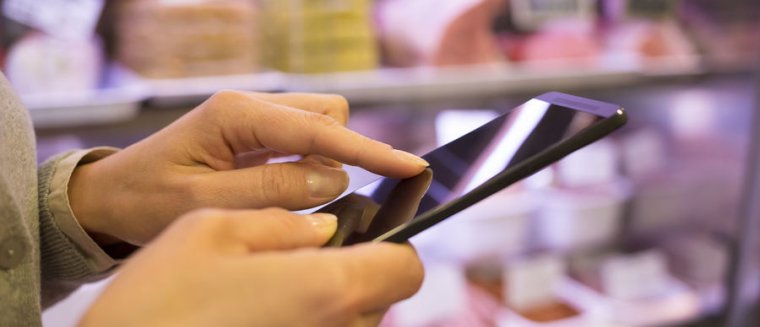 Workshops conference 2019
Workshops
Workshop PNH & Sports
Learn and explore about the nutritional strategies for elite athletes of Olympic Training Centre Papendal.
Get valuable insights about the nutritional app that monitors, measures and helps over 400 athletes getting better understanding of their individual food intake, for example protein distribution during the training day. This knowledge is valuable for the personal guidance and awareness of the relevance of nutrition for athletes. In its innovation projects and strategy Sports Centre Papendal is open for collaboration with various disciplines in sports guidance, e.g. with sports nutritionists and sports doctors, and also with the industry partners of supplements, bars and other specific products.
Workshop leader:
- Dr. ir. Jeroen A. Wouters, Innovation Manager Sports and Nutrition Dutch Olympic Training Centre Papendal, The Netherlands
---
Workshop PNH & Retail
Learn about the implementation of Personalised Nutrition and Health services in retail.
Colruyt Group, the largest retailer in Belgium, has a clear vision on offering personalised nutrition services to consumers. Colruyt Group is using SmartWithFood's Food Intelligence Platform to take the complexity out of shopping. SmartWithFood's services create a win-win for everybody: they offer businesses a strong competitive edge via extra loyalty and revenue and empower consumers to make healthier food choices. Discover the vision of Colruyt Group on personalised nutrition and the services of SmartWithFood during the workshop.
Workshop leaders:
- Veerle Carlier, Colruyt Group, Belgium
- Matthias van Vaerenbergh, SmartWithFood, Belgium

---
Workshop PNH & Healthcare
Learn and discuss when, what and who is necessary to implement PNH in practice.
Although scientific evidence on this topic is accumulating, application of good nutritional practices in care settings is scarce. Hospital admittance can be a life changing event that increases motivation for behaviour change. Personalized dietary advice can be a powerful method to support patients with the behaviour change as it helps people to make healthy choices in a way that best suits them; choices that suit their physiological need as well as their personality and social environment. In this workshop we like to discuss when, what and who is necessary to implement personalised nutrition in practice.
Workshop leaders:
- Dr. Esmeé Doets, Consumer Scientist, Fresh Food & Chains, Wageningen Food & Biobased Research
- Maarten Soeters, Endocrinologist, Amsterdam Medisch Centrum



---
Workshop PNH & IT
Learn about the power and complexity of digitalising and combining food, health, behaviour and psychological knowledge in personalised nutritional advice.
In the PNH project we developed, together with the Maag Lever Darm Stichting, the Vezel Up application that is used in the PNH living lab more fiber to help people to eat more fiber. Find out which aspects need to be taken into account from an IT perspective, to empower the consumer to make food choices that fit their personal needs and preferences based on scientific knowledge. How can we use the power of IT and deal with the complexity and the challenges we are facing? You don't need to be an IT expert to follow this workshop because all our lessons learned will be illustrated with practical examples. You can also use the Vezel Up application yourself.
Workshop leaders:
- Jan Top and Mariëlle Timmer, Scientists food informatics, Wageningen Food & Biobased Research

---
Workshop PNH & Data
With machine learning and artificial intelligence, data will become an important asset. Privacy and 'quality' of the data are extremely relevant.
Everyone is talking about the power of data and that data is the new gold. In personalised nutrition, that may be true! In most personalised nutrition schemes, data from health-sensors, questionnaires and other sources are combined and transformed into a targeted advice. The continuous generation of data from wearable devices can be used to make a sense-reason-act feedback loop for an individual. This feedback loop generates a lot of data that can be used to enrich the individual advice. If the data from many people are combined, it generates a large enough pool of data to use machine learning and artificial intelligence to learn even more. How should all this be organized in a way that it benefits not only the corporations but especially individual citizens and in the end society? What about privacy and data ownership?
In this workshop, experts discuss the possibilities and limitations of data for personalized nutrition and participants are challenged to take a look at their own data.
Workshop leaders:
- Dr. André Boorsma, Senior Scientist Life Sciences
- Joshua Anthony, Ph.D., M.B.A., Vice President, Global R&D, Campbell Soup Company and former Chief Science Officer, Habit LLC

---
Workshop PNH & Business models
Personalised nutrition and health advice based on personal health data and behavioural insights is technically possible, but what are the ways to make money from it?
Simple and profitable business models in personalised nutrition are not that common yet. Straightforward personalised nutrition schemes that involve a one-on-one relationship between the consumer and one company may not be enough to add true value. Probably, an ecosystem of several companies is better in generating a truly customer-centric proposition. Think about a smartwatch helping you to shop online ánd in a restaurant. The questions then are how to generate interesting propositions for the consumer, how to put a monetary value to that and finally how to divide that value fairly between the partners that have generated it by working together.
Workshop leaders:
- Dr. Jos Verstegen, Senior Scientist Entrepreneurship, WUR
- Sebastiaan Schreijen, Senior analyst F&A Nederland, Rabobank