Speakers conference 2019
Speakers
Rosanne Hertzberger, Writer, Columnist & Microbiologist Moderator
Rosanne is a microbiologist, columnist at NRC Handelsblad and author of multiple books. Besides her activities as a writer and columnist, Rosanne is often to be found in the laboratory to research the bacterial metabolism in the flora of the human body. She is in favour of open science and citizen science and enjoys speaking about the role of science, technology and innovation in our daily lives. Rosanne is known for her clear words and slight persistence. Her performances guarantee a lot of energy and conversation within in the audience.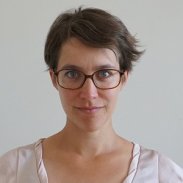 Peter Heshof, Trendwatcher & Brand Strategist, Bloom What will the consumers want next?
In Peter's view consumer trends are not a coincidence, they are driven by the rhythm of the Zeitgeist, the dominant mentality in society. During his presentation he will explain the model and translate it to consumer & food trends towards 2025. Peter is founder of trend & marketing agency Bloom, working as a Zeitgeist trendwatcher & Brand strategist for clients like Unilever (Benelux, Europe & Global), Upfield, Wessanen, Compass Group, Jacobs Douwe Egberts, Dr.Oetker, Euroma, Ahold Delhaize.
Nard Clabbers, Nutritionist, TNO The future of food is personal
Nutritionist Nard worked in the international food industry for over a decade before joining the Dutch knowledge institute TNO in 2011. At TNO, he has set up a large international research consortium together with Wageningen University that investigates technical and social innovations to enable personalized nutrition through consumer empowerment. This pre-competitive public private consortium is unique in combining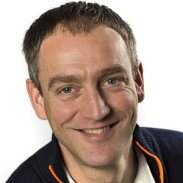 Mariette Abrahams, Nutrition Business Consultant & Founder, Qina The personalised food & health trend report 2019
Mariëtte is the founder of Qina a boutique consultancy that provides nutrition expertise, nutrition data-science, content creation and innovation services with the goal of closing the gap between industry, technology, academia and practitioners. She is a regular speaker, panellist, and moderator on personalized nutrition and wellbeing at national, international and corporate events. Her mission is to challenge, to inspire and connect.
Gil Blander, Founder and Chief Scientific Officer, InsideTracker Next level Personalised Nutrition & Health
Gil researched the basic biology of aging and translating research discoveries into new ways of detecting and preventing age-related conditions. He leads a team of biology, nutrition & exercise physiology experts, and computer scientists at InsideTracker, and has been featured in CNN Money, The New York Times, Forbes, Financial times, The Boston Globe to name a few. Gil received a Ph.D. in biology from the Weizmann Institute of Science and completed his Post Doctoral fellowship at MIT, before going on to found InsideTracker.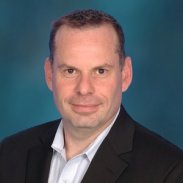 Karin Verzijden, Axon Lawyers Legal framework
Karin is a life sciences lawyer, offering expertise in IP, licensing, data protection, clinical trials and food & pharma regulatory issues. Karin primarily assists food business operators bringing innovative products to the market and concluding commercial and R&D driven transactions. She furthermore advises on offering personalised nutrition & health solution in a GDPR compliant way. Karin reports current food law developments at her blog.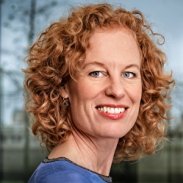 Suzan Wopereis, TNO How to make Personalised Nutrition & Health evidence based
Emely de Vet, Wageningen University & Research Personalised Nutrition & Health in relation to healthy food behaviour